AIRPORT - Fuel
Fuel for your aircraft is available at the Gold Beach Airport. Both 100LL and Jet A are available. Our pumps are self-service and available 24/7.

Fuel assistance arrangements can be made thru the Port Offices. Tie downs are available.

For After-Hours or Weekend Assistance, you may reach the Port Staff on the mobile phone by dialing 541-425-1569

Enjoy your stay in Gold Beach.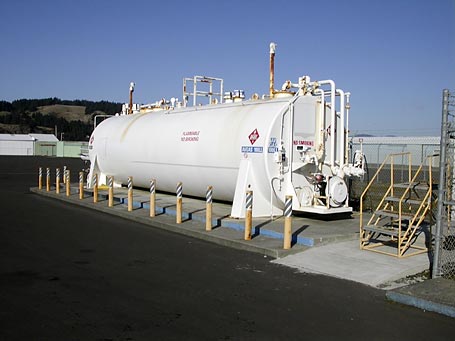 Taxi to the fuel tanks. Pumps are self-service.

RENTAL CARS
are available for local travel. Contact the Port Office for details.
541-247-6269
---
OCEAN VIEW OFFICE SPACE for rent. Will build out for qualified tenants. Contact the Port Office for details.
541-247-6269
---
GATED STORAGE available in the Port Compound. Contact the Port Office for details.
541-247-6269
---