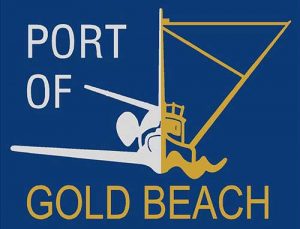 The Port of Gold Beach is entrusted with certain public assets, taxes and authorities to be used for the good of the community.
The Mission of the Port of Gold Beach is to:
Recognize, protect and enhance the Rogue River as a unique economic asset of the area, using it in ways that are best for the overall community

Manage the upriver lands for access by and use of the recreational public

Develop and maintain a marine port to support the ocean and river access needs of the community, both commercial and recreational users

Develop and maintain an airport to support the needs of the community, both commercial and recreational users

Develop and promote Port lands to attract, enable and support private businesses and public/private partnerships that create jobs and community income

Support community and regional efforts to promote economic development and employment while preserving natural beauty that is an important part of our community
The Port Commission has implemented a STRATEGIC PLAN outlining the steps and timeline of actions to be taken in order to accomplish the mission of the Port of Gold Beach.
PUBLIC NOTICE
The Port hereby announces its proposed Disadvantaged Business Enterprise (DBE) participation goal of 4.86% for FAA/DOT-funded contracts/agreements. The proposed goal pertains to federal fiscal years 2021 through 2023. A teleconference will be held at 9AM on April 20, 2021 for the purpose of consulting with stakeholders to obtain information relevant to the goal-setting process.
The proposed goal and its attendant methodology are available for inspection HERE for 30 days from the date of this publication.
Comments on the DBE goal will be accepted for 30 days from the date of this publication and can be sent to the following:
Andy Wright
Port of Gold Beach Manager
29891 Harbor Way
Gold Beach, OR 97444
(541) 247-6269
portmanager@portofgoldbeach.com
AND
Federal Aviation Administration
Office of Civil Rights (Attn: Sonia Cruz)
PO Box 92007
Los Angeles, CA 90009
---
PORT BUSINESS