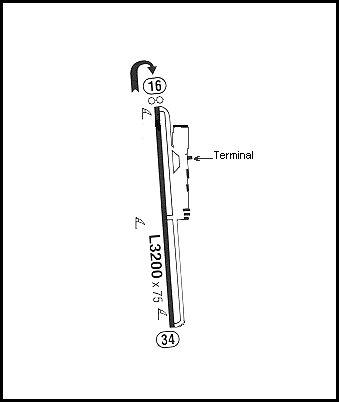 Location
FAA Identifier: 4S1
Elevation: 18 feet (estimated)
Airport: Is open to the public
Sectional Chart: Klamath Falls
AWOS: Radio Frequency 118.15
Phone#: 541-247-2518
CTAF/Unicom: 122.8 (Monitored 8-4:30)
Fuel available: 100LL
Runway 16/34: 3,200′ X 75′, Asphalt
Nearby airports: North Bend (KOTH), Bandon (SO5), Brookings (KBOK), Crescent City, CA (KCEC)
More detail: AirNav.com
Tiedown
Tie downs (on asphalt or grass) are available at the Gold Beach Airport for just $4 per night.
The Port of Gold Beach and the City of Gold Beach are within comfortable walking distance of the airport terminal.
Fuel
Fuel for your aircraft is available at the Gold Beach Airport.
100LL Fuel is available.
Taxi to the fuel tanks. Our pumps are self-service and available 24/7.
Fuel assistance arrangements can be made thru the Port Offices. Tie-downs are available.
Facilities
Welcome to the Gold Beach Airport…the prettiest airport on the Oregon Coast.
Fuel, tie-down, and a pilot lounge are available. Most are self-service.
The Pilot Lounge is accessible by coded lock to pilots 24 X 7.
For After-Hours or Weekend Assistance, you may reach the Port Staff on the mobile phone by dialing 541-425-1569